Discover what lead generation looks like in 2021 and the tools and strategies you can use to generate better quality leads for your business.
Generating leads was once a simple exercise of running a couple of ads and watching the leads pour in.
But at some point, businesses found themselves in a position where they were either paying too much per lead or the quality started to decay.
Well, they wouldn't be the first to be mired down in lead generation issues. In fact, industry experts have labelled lead generation as one of the biggest challenges coming out of 2020.
The game has changed. Your customers aren't the same and the market is flooded with competition. If you want to attract better quality leads and convert more of them into sales, you're going to need more in your arsenal than a couple of paid ads.
Whether you're stuck at the office, at home with a cuppa or sitting on the toilet, stick around as we go through everything you need to know to fill your pipeline with quality leads.
Let's get into it.
What is lead generation?
Lead generation is the process of attracting potential prospects and converting them into a sale. They could be complete strangers or visitors who have shown an interest in your product or service.
Sounds simple, right? So why has it become so difficult for businesses to generate leads, good leads?
"They could be complete strangers or visitors who have shown an interest."
The state of "awareness" your prospect is in will play a crucial role in whether you're able to convert them into a customer.
Leads are like onions. Onions have layers. Leads have layers. They both have layers.
Let's take a look at what is a lead and its different layers.
What is a lead?
A lead is anyone who has shown an interest in the products or services offered by your business but may not be ready to make a purchase.
Maybe they downloaded an ebook or signed up for a newsletter, either way, they have shown interest by submitting their contact information in exchange for something of value.
But it doesn't mean they are wallet out, credit card in hand and ready to punch in their details. You need to peel back the layers and understand the stages a lead must go through before he/she actually turns into a sale.
This is where the terminology MQL and SQL come into play. Let's discuss.
What is a MQL — Marketing Qualified Lead?
Marketing qualified leads are leads who have shown interest in your product or service but aren't quite ready to buy and need a little nurturing.
For example, let's pretend you're a real estate company and you need more listings. The process to sell a home can be stressful, emotionally draining and confusing, with many stages to consider.
Simply telling a prospect who's in the research stages, "WE CAN SELL YOUR HOME TODAY" doesn't exactly resonate. However, offering a free downloadable guide that breaks down the selling process into 6 simple steps may be enough to start the conversation.
And just like that, you've captured a marketing qualified lead who's shown interest in your service but isn't quite ready to sign the dotted line.
From here, your marketing is in full effect, engaging and nurturing them, and providing them relevant information with the goal of turning them into a SQL.
Find out how to write highly relevant and engaging content that's easy to find on Google.
What is a SQL — Sales Qualified Lead?
Sales qualified leads are leads who are on the cusp of making a purchase and simply need a little push. For a MQL to become a SQL, they need to have shown intent or taken some action to make a purchase.
It might've been a conversation with your sales team. Maybe they requested more information about your service/product. Or, asked for a free trial or demo.
This is when a marketing qualified lead transitions over to the consideration stage and is handed over to sales and becomes a sales qualified lead.
Did you get that all? Let's quickly recap 
So far, we've covered what is lead generation and onions have laye.. — sorry leads have layers, and the difference between a MQL and SQL. We are now going to go a little deeper and show you the pathway for capturing more leads.
What lead generation looks like — The different stages a lead goes through
The way your leads — your customers — behave and make a purchase has changed. There's so much competition online all saying the same thing, they have become so numb, they can't feel you there. 
This means the methods you once used to generate leads are no longer as effective. It's gotta be more than running a couple of Facebook ads or posting blogs on the odd occasion you're feeling a little Shakespeare-ish.
What you need is powerful and compelling content that speaks to the heart and soul of your audience wherever and whenever. Even if it means going to the ends of the great wide interwebs and appearing on every channel they use.
To do this, you need a content marketing strategy. Content marketing has been hailed as a top priority for generating more quality leads by a number of B2B and B2C companies around the world.
But to do that, you first need to know who you're talking to.
Who's your target audience and how to turn them from MQL to SQL
Creating a customer persona of your ideal customer and mapping out their buyer's journey lets you create content that is relevant to them at various stages of their buying journey.
This is crucial in shifting a potential lead from MQL to SQL.
Customer Journey Map — The 5 stages of the customer journey
1. Awareness 
The first stage of the customer journey is awareness and this is where your potential customer first becomes aware of a problem or need they have. It is the perfect opportunity for you to introduce yourself and establish a relationship using highly relevant content that doesn't necessarily promote your product service.
For example, a decrease in sales is an initial problem a lot of businesses may encounter. However, increasing marketing spend isn't always the first thought that comes to mind, but rather what are my options right now?
Should we hire another business developer?
Should we invest more in paid advertising or SEO?
What are my competitors doing?
Content to deliver in the awareness stage can include:
How-to content
Blogs
Videos
Offers
Promos
2. Research 
With a problem or need in mind, your potential lead sets out on a path to get a better understanding of what options are available. This is the research stage where 81% of people will research online before making any large purchases.
And almost 50% of buyers will read or watch 3 to 5 pieces of content before contacting a sales rep.
You know your lead is actively looking for information and seeking out answers to try and resolve their problem or need. This is your chance to capture them and turn them into a MQL using lead generation tactics.
Highly Compelling Lead Magnet — I CHOOSE YOU! 
Lead capture tactics are designed to provide potential leads with valuable content in exchange for their details. Based on the customer persona and customer journey map, lead capture methods should help them navigate their problem in the most digestible format that's simple and easy for them to understand.
Content to deliver in the research stage can include:
3. Consideration 
Your lead magnet was super effective! Although you've captured the lead, the battle from MQL to SQL is not quite over yet. They are now in the consideration stage, with a couple of options in mind, but not quite ready to go all-in just yet.
They need to compare your business to other solutions on the market. This means comparing prices, reading customer reviews, checking out the competition, and learning more about your product or service.
The best way to think of this stage is to imagine there's a point system. To go from MQL to SQL you need X amount of points. Your score increases each time you satisfy one of the above, such as reading Google reviews.   
The higher you score, the more likely they are ready to speak to a sales rep. This is where email marketing becomes one of the most effective channels for B2C and B2B lead generation.
Don't worry, we'll get to channels in just a moment.
Content to deliver in the consideration stage can include:
4. Decision 
Finally, the stage you've been waiting for. The stage where your lead finally converts and makes a dam purchase!
By this stage, your potential buyer has had multiple interactions with your business and are well versed in what you do and what you stand for.
This is your chance to offer them something so compelling, so valuable, and so irresistible they can't ignore you.
And no, we don't mean an Ultimate Zinger Burger Box with 2 wicked wings from KFC. But, that's dinner solved for tonight.
But sometimes, an offer isn't enough to win them over. Ever find yourself hovering over the add to cart button, but refuse to click until you've read some customer reviews?
You're not the only one, 56% of consumers read at least four reviews before buying a product.
Content to deliver in the decision stage can include:
Google reviews
Customer testimonials
Case studies
Free product trials
Live demos
⭐️ Compelling offer ⭐️
Booking or consultation
5. Post-purchase 
Congratulations! You managed to convert a lead into a sale, but it's not quite over yet.
In fact, the post-purchase stage is arguably the most important stage in the entire journey, and why perhaps 40% of companies put equal focus on acquiring customers as they do to retain them.
And this is because it costs five times as much to attract a new customer as it is to keep an existing one.
It's far more cost-effective and easier to retain a customer than it is to acquire new ones.
Content to deliver in the post-purchase stage can include:
How-to content on how to get maximum value from your product or service
Customer satisfaction surveys
Google review requests
Testimonial requests
Offers
New products or services
Updates on products and services
Referral marketing
Nothing you just read matters.
Just kidding. Give yourself a pat on the back if you're still with us. That was a lot to take in.
Now that you've defined your lead and created content, it's time to get that content into their hands.
Lead generation channels — how to reach your target audience
If I had a dollar for every time I was asked, "what is the best channel to invest in", I'd be a hundred-aire.
I haven't met a million business owners just yet, although I may have already connected with millions all across the world through content.
Point is, there is a vast list of marketing channels that business owners can leverage to generate more leads. But the question remains, what is the best channel to invest in?
The truth is, there is no answer. Based on your customer's journey detailed above, the "best" channel doesn't exist. Effective marketing campaigns leverage multiple digital channels to generate quality leads and more of them. This is what inbound lead generation is all about.
Here's a list of the most effective lead generation channels in 2021:
Website — a lead generation website allows you to convert more traffic into customers. Here are 20 tips to instantly boost the performance of your website.
Email Marketing — One of the most effective tools for nurturing leads into a conversion using tailored content unique to your customer's persona and journey. Make sure to include calls to action at the end of each email.
Search Engine Optimisation — Organic search and content marketing go hand-in-hand. SEO lead generation strategies let you get in front of your customers by attracting users that are actively searching for services or products in the research stages.
Retargeting Ads — Retargeting is a cost-effective B2B lead generation strategy that lets you build custom audiences of potential customers who have interacted with your brand and are more likely to buy from you.
PPC Ads — PPC lead generation lets you attract customers who are actively searching for your product or service. You can run these types of ads on platforms like Google Ads or Bing Ads.
Facebook Advertising — Social ads let you target your audiences on the very platform they spend the most time on. However, for B2B lead gen, a study discovered social media advertising had a conversion rate of 1.95% vs inbound lead generation at 3.82%. Why? It seems to be a matter of quantity over quality when it comes to b2b social media lead generation. That said, Facebook ads are still effective for generating leads in the awareness and research stages with a downloadable ebook or quality offer.
Video — Video is fast becoming a B2B marketing trend of 2021. Why? Because videos attract 300% more traffic and help to nurture leads. In fact, including a video on your landing page can boost conversion rates by up to 80%. It also helps with creating audiences for retargeting and running cost-effective ad campaigns.
Webinars — Webinars are a great opportunity for you to talk about your business and the services you offer with other business owners. From a B2B lead gen standpoint, it lets you answer customer questions, talks about your products, shares content — all the way to the decision stage with one final compelling offer.
Landing pages — A page created to do one thing and one thing only, convert. Landing pages are perfect for testing out new products, services, or offers with the common goal of increasing your conversion rate. Just make sure to avoid these common mistakes when optimising for conversions.
Lead generation strategies — B2B vs B2C 
Ahh yes, this old chestnut. The final piece of the puzzle — does B2C lead generation strategies work for B2B online lead generation? Although the process and systems put in place are quite similar, the tactics used are wildly different.
Here are the key differences between B2C and B2B lead gen:
B2B
B2C
Sales Cycle Length
B2B leads can take anywhere from 5 to 20 touchpoints to make a sale.
Based on product or service, b2c generally has less friction and can be as little as 3 touchpoints.
Target Audience
Smaller, more precise audience. Requires a more personalised and tailored approach. May need to consider more than one decision-maker.
Broad audience; everyone can be a potential customer. Can be challenging to attract customers with a plethora of competitors all offering similar things.
Content Type & Customer Journey
Longer buyers journey's and require more trust, proof and data, particularly in the consideration/decision stage —  case studies, whitepapers, demo videos, to push them towards an SQL.
Generally shorter buyer's journey with less friction. Use videos, promos, offers and digestible downloadables to capture b2c audiences.
Channels
Linkedin ads

Linked in outbound lead generation

Email marketing

Website/landing pages

Webinars

SEO & Content

Social media ads

Google ads

Email marketing

Website/landing pages

YouTube

SEO & Content

Sales Strategy
Personalised approach to get to know your brand, to trust you, and like you. Requires a forward-thinking strategy that nurtures leads with useful content and pushes them along their sales journey.
B2C leads want to know they are getting the best quality product/service for the best price possible. Will purchase on an impulse if the right offer is presented at the right time.
Product knowledge
Will have follow-up questions and concerns that need to be addressed immediately or with a forward-thinking nurture strategy (email sequence).
Piquing their interest with a powerful offer or benefit is enough to rope them in.
Interaction
May have to meet the demands of multiple decision-makers and stakeholders. Content created should take into account who the target prospect may have to deal with before turning into a sale.
Generally, the individual who makes the decision.
Lead generation tools
B2B lead generation tools
B2C lead generation tools
Lead generation challenges over the last 10 years
It's fair to say, sales lead generation has come a long way since the good old days of outbound lead generation and rattling off 100 cold calls a day.
But inbound lead generation hasn't exactly been all rainbows and sunshine. In fact, 61% of marketers rank lead generation as their number one challenge.
Within that, we have a whole plethora of lead generation issues, in particular lead quality, which has been plaguing businesses and marketers all around the world for more than a decade.
To give you a better picture here's a timeline of lead generation challenges businesses have faced from 2010 to 2020:
Measuring and documenting lead generation success 31.2%
Having enough people/right people to generate leads 38.2%
Generating high-quality leads – 71%
Getting a high volume of leads – 44%
Generating high-quality leads — 43% (very challenging) and 36% (challenging)
Time or resources — 25% (very challenging) and 42% (challenging)
Generating high quality leads 59%
Converting leads to customers 42%
Delivering effective lead nurturing programs 37%
2017
Lead quality 30%
Getting the right processes in place 28%
Tracking ROI from leads 26%
Lack of resources, staff, funding and time 61%
Lack of quality data 42%
Limited insight into audiences 38%
Leads that go through sales process are low quality 84%
Ineffective or only slightly effective lead generation practices 80%
80% of leads never convert, and about 70% of all leads fail due to nurturing issues.
Creating content that generates quality leads 51%
Proving the ROI of content 44%
Is a lead generation agency good for your business
Inhale and exhale… And that's lead generation in a nutshell. Did you get all that? Now that you know more about how to generate leads for your business, it's a simple exercise moving forwards, right?
Said no one ever. There's a reason why 61% of marketers rank generating traffic and leads to be the biggest challenge moving into 2021. And that's because capturing the attention of your target audience is now more difficult than ever. 
The competition is high. You've got every Tom, Dick, and Harry with a business all saying the same thing. There are companies with a marketing team of 50 spending well over a million dollars on advertising every year — where does this leave you?
Unless you're a wizard, you're going to need help.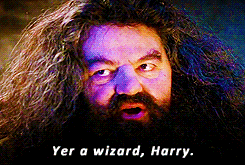 This is when lead generation companies can be your biggest ally. They have the tools, resources, and people with experience, that lets you hit the ground running.
If you're not generating enough traffic, experiencing poor quality leads and need to increase your sales pronto, let's start with a simple conversation on how to improve your lead generation.
We'll take a look at your lead generation challenges and provide your business with a lead gen strategy to overcome them. Speak to one of our growth consultants today.